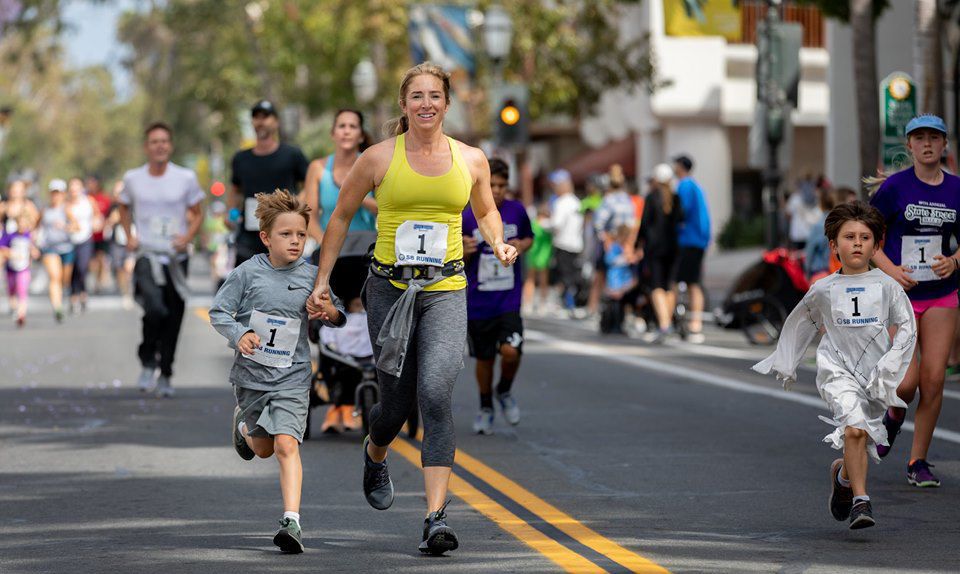 The 21st annual State Street Mile will push on despite pandemic restrictions and launch its first virtual running race slated for Wednesday, June 10 through Sunday, June 21. Proceeds from the event benefit the Santa Barbara District Attorney's Victim-Witness Assistance Program's Crime Victim Emergency Fund.
Race director Megan Rheinschild explained that due to COVID-19, a decision to cancel the State Street Mile as an onsite event this year was necessary. But as for thousands of other road races across the country, taking it virtual was their next best option.
"We encourage every person, family and dog who runs, jogs or walks, to participate in their safe virtual State Street Mile, [as] an opportunity to have fun and get outside," she said.
The registration fee is $15 per person for the Ranked Mile or Dog Mile; the Family Mile is $5 per person.
Online registration for the virtual State Street Mile 2020 opens Wednesday, June 10 at and can be accessed via www.sbmile.com/register
— to lompocrecord.com